Earth's oceans have changed more in the last 30 years than in all of human history. Callum Roberts' new book,
The Ocean of Life
, takes us on a panoramic tour beneath the seas to reveal their richness - and the impact of pollution, overfishing and the melting of the polar icecaps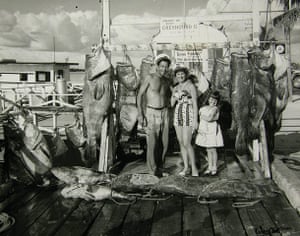 This picture shows landings typical of the 1970s and 80s...
Photograph: Monroe County Library, Florida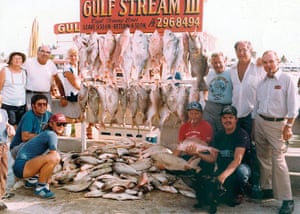 ... and this picture, taken in 2007, shows landings typical of the first decade of the 21st century. The fish and catches have become smaller over time; most of today's anglers are unaware of the extraordinary decline of Florida's reef fish revealed by these images.

The Fishmarket by the Dutch artist Frans Snyders (1579-1657). The composition is fanciful, but the animals and their sizes were representative of those available to customers of the day. A huge wolffish gapes from the centre of the painting and lies across enormous sturgeon and halibut. To the left are large cod, ling and salmon steaks while turbot hang from hooks at the back. Other creatures that might surprise present-day shoppers include lamprey, porpoise, seals, common skate (now extremely rare in spite of the name) and pike.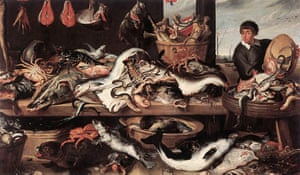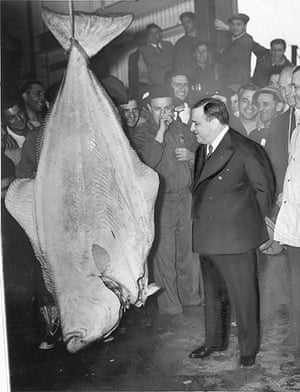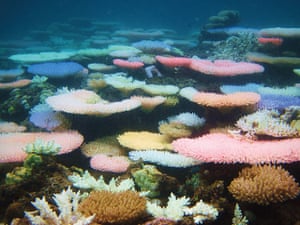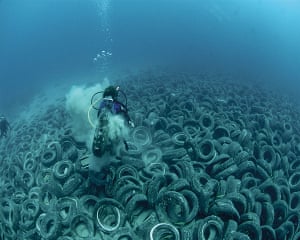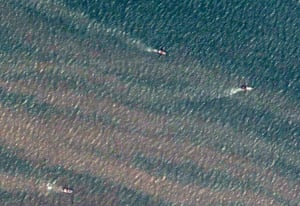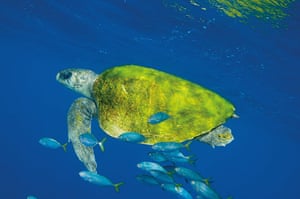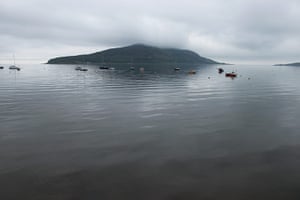 Callum, Roberts. (2012, May 28). "Sea creatures and ocean vistas: the watery world under threat- in pictures." Retrieved from The Guardian: